Anthony Checchia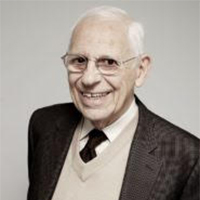 Inducted: 2016
Anthony P. Checchia is regarded as one of today's most respected and influential arts administrators and concert impresarios. He is acclaimed for his role as General Manager for more than fifty years of the Marlboro Music School and Festival; for having founded and led one of the world's largest and most distinguished concert forums in the Philadelphia Chamber Music Society (PCMS); as an influential cultural leader in Philadelphia and throughout the country; and for his vital role in helping to identify, develop and nurture generations of leading musicians worldwide.
Mr. Checchia has also helped to enrich the lives of countless students through his work at PCMS, as former Music Director of Young Audiences in Philadelphia, and in other capacities. He has been recognized by his peers in receiving a Lifetime Achievement Award from the Musical Fund Society of Philadelphia, the Richard P. Bogomolny National Service Award from Chamber Music America, and an Honorary Doctorate Degree from the Curtis Institute of Music.
In 1986, Anthony Checchia created the Philadelphia Chamber Music Society (PCMS) and has since served as its Artistic Director. Over the years, Mr. Checchia and his colleague, Philip Maneval, have built PCMS' program from a series of seven concerts to an organization respected worldwide, presenting an annual season of some 65 performances–including chamber music, instrumental and vocal recitals, and special programming–as well as 50 educational programs. A founding Resident Company of the Kimmel Center for the Performing Arts in Philadelphia, PCMS has regularly received Cultural Leadership Grants from the Pew Charitable Trusts and other awards. An organization with deep roots in the community, the Society collaborates each year with no fewer than 20 other cultural and educational institutions in the Philadelphia region. PCMS has presented more than 1000 performances since its founding, while balancing its budget in every season.
In his role at Marlboro, Mr. Checchia has played a pivotal role in developing this unique institution into the world's foremost center for advanced studies by exceptional professional musicians. During his administration of Marlboro, which from 1960 he has shared with his colleague Frank Salomon, Mr. Checchia facilitated the participation of many eminent musicians, including Pablo Casals, Marcel Moyse, Felix Galimir, Alexander Schneider, David Soyer, Eugene Istomin and Isidore Cohen, to name but a few. Mr. Checchia and Frank Salomon also played a key role in steering Marlboro through its transition in artistic leadership, following the death of Rudolf Serkin in 1991, and the appointment of Richard Goode and Mitsuko Uchida as Co-Directors in 1999.
Anthony Checchia is known not only for his considerable professional achievements but for his vision, insight, modesty and humanity. He has served music and the community as a board member of The Presser Foundation and the Musical Fund Society of Philadelphia (of which he was Vice-President and head of the Music Committee); as adviser to the Pew Fellowships in the Arts and Astral Artistic Services; as a former advisory panel member of public funding agencies; and as a cultural advisory committee member for the transition committee of former Philadelphia Mayor John Street. Trained as a bassoonist at the Mastbaum School and Curtis Institute of Music, Mr. Checchia performed professionally for the Baltimore Symphony, New York City Ballet and other orchestras.
Prior to founding PCMS, Mr. Checchia was the founder and director of the Musicians from Marlboro series in Philadelphia, and of a concert series at the Theater of the Living Arts in Philadelphia.