Baker, Harris & Young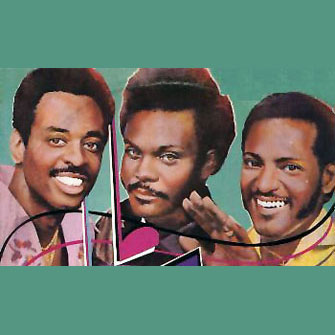 Inducted: 1995
Ronnie Baker d. 1990
Norman Harris b. Oct. 14, 1947 d. March 20, 1987
Baker Harris & Young kept the beat on countless hits coming out of the City of Brotherly Love during the '60s, '70s, and mid-'80s. The Baker-Harris-Young rhythm section included bassist Ron Baker, guitarist Norman Harris, and drummer Earl Young. The trio played on hits by the Intruders, the O'Jays, Barbara Mason, Teddy Pendergrass, Harold Melvin and the Blue Notes, the Three Degrees, the Village People, and many others. The group was an integral part of MFSB, the studio aggregation that was the house band for Kenny Gamble and Leon Huff's Philadelphia International Records (PIR). They also played on numerous releases issued by other Philly-area labels and formed Baker-Harris-Young Productions, having hits with First Choice, Loleatta Holloway, Love Committee, and other acts on the Cayre Brothers' Salsoul Records out of New York City.
Earl Young, who first aspired to be a singer, read drum instruction books and taught himself how to play. As a teen, he began playing drums in a marching band called the Elks. Economics dictated that he concentrate on the drums rather than sing, because it paid better. In the early '60s, Young began his professional recording career with the Volcanos. The group's 1965 R&B hit "Storm Warning" peaked at number 33. They were the house band for the Uptown Theater in Philadelphia. The Uptown was akin to New York's Apollo Theater, a necessary stop for R&B/pop acts of the '60s. While playing at the Uptown, Young backed such stars as Jackie Wilson. In his early twenties, Young was called by Stevie Wonder to join him on his tour of Japan. Wonder, who was a student of influential Motown drummer Benny Benjamin, taught Young some valuable drumming tips. Returning to Philadelphia, Young teamed up with guitarist Norman Harris and bassist Ron Baker where they began playing at area clubs. Of the three, Harris began doing recording sessions first, later bringing in Young and Baker. The group can be heard on Barbara Mason's "Yes I'm Ready" (number two on the R&B charts for two weeks, number five pop, summer 1965) and on the Delfonics' "La La Means I Love You" (number two R&B for four weeks, number four pop, around March 1968) and the million-selling "Didn't I Blow Your Mind (number three R&B, number ten pop, January 1970).
Besides their considerable playing abilities and cohesiveness, what also made the trio so in-demand was the fact that if record producers called Young, he could contact Baker and Harris, thus insuring that there would be a complete rhythm section for the recording session; such "one stop shopping" saved time and money. In the late '60s, producer Kenneth Gamble contacted Harris to play on sessions for the Intruders on his Gamble label. Harris brought Baker, but not Young because the drummer spot was filled by Karl Chambers, a former bandmate of Gamble when both were in the Romeos ("Precious Memories"). Young can be heard on the gold single "Cowboys to Girls" (number one R&B, number six pop, spring 1968), "When We Get Married" (number eight R&B, summer 1970), as well as the group's later hits, "I'll Always Love My Mama (Part 1)" (number six R&B, spring 1973), "I Wanna Know Your Name" (number nine R&B, fall 1973), and the Three Degrees' platinum single "When Will I See You Again" (number four R&B, number two pop, fall 1974). Most of the PIR catalog has been reissued by Sony Legacy, U.K. label VCI, and PIR itself.
The group had the golden touch, not to mention sound, playing on million-selling hits spanning the PIR catalog as well as by Joe Simon (the 1971 gold hit "Drowning in the Sea of Love"). One album that perfectly captures the era is Wilson Pickett in Philadelphia, a 1970 Atlantic Records album. The LP spawned the hits "Engine Number 9" (number three R&B, number 14 pop, fall 1970) and the gold single "Don't Let the Green Grass Fool You" (number two R&B for two weeks, number 17 pop in February 1971). With such success, Baker-Harris-Young began backing such visiting acts as the Jacksons (their self titled 1976 gold LP), the Spinners ("I'll Be Around," "Could It Be I'm Falling in Love," "One of a Kind (Love Affair)"), B.B. King ("To Know You Is to Love You," co-written by Stevie Wonder, "I Like to Live the Love"), the Whispers ("A Mother for My Children," "Bingo"), Blue Magic ("Sideshow," number one R&B, number eight pop, spring 1974; "Three Ring Circus," number five R&B), and the Temptations ("Think for Yourself").
With such an ever-increasing time-intensive schedule and more work with intricate arranger Thom Bell, Young was taught by Baker and Harris how to read music, as that skill was becoming a prerequisite. Bell arranged "People Make the World Go Round" – number six R&B, number 25 pop, summer 1972 – for the Stylistics. On the track, Young had to contend with the difficult task of shifting between three different time signatures.
After logging so much studio time, Baker-Harris-Young decided to get into the business end of music. They started Golden Fleece, a record label and music publishing company. Going to Sigma Sound in Philadelphia, they convinced studio owner Joe Tarsia and general manager Harry Tipitt to donate some studio time. Young sang lead in a bass voice on "Zing Went the Strings of My Heart," a hit for Judy Garland in 1943. An executive at Buddah Records, Neil Bogart (later head of Casablanca Records in the '70s), picked up "Zing…" and the record was a number 17 R&B hit in summer 1972. Three Trammps tracks were released on Golden Fleece: "Love Epidemic," (number 75 R&B, late 1973), "Where Do We Go From Here" (number 44 R&B, spring 1974), and "Trusting Heart" (number 72 R&B, late 1974). Lacking the necessary distribution, the group switched to PIR, releasing two LPs. Another Buddah hit for the group was "Hold Back the Night," number ten R&B, late 1975. Curiously, "Hold…" was released after the group had signed with Atlantic, with their first charting single being "Hooked for Life," number 70 R&B, fall 1975.
When he wasn't touring with the Trammps, Earl Young still cut for PIR and other labels, and even recorded with one of his music idols, drummer/singer Grady Tate. Signing with Atlantic, the Trammps began cutting R&B/disco hits, including "That's Where the Happy People Go" and "Disco Inferno." The Trammps' big crossover break came when "Disco Inferno" was included on the mega-selling movie soundtrack of Saturday Night Fever starring John Travolta. The track was selected because the Trammps were a favorite at popular Brooklyn, NY, disco club 2001 Odyssey. The club was used as a location for the filming of the movie. The group rode the wave of the wildly popular movie; wherever the movie was playing, The Trammps could find an eager audience.
In the late '70s, the trio started Baker-Harris-Young Productions, producing, writing, and playing on disco/R&B hits for Salsoul Records artists Loleatta Holloway ("Hit and Run"), Double Exposure ("Ten Percent," "My Love Is Free"), First Choice ("Armed and Extremely Dangerous"), and Love Committee ("Heaven Only Knows," "Cheaters Never Win," "Law and Order"). The trio was reunited with Eddie Holman, whom they'd backed on "Hey There Lonely Girl" (number four R&B, number two pop, late 1969), for the 1977 album, This Will Be a Night to Remember.
Baker-Harris-Young primarily were studio musicians, but toured with MFSB and Vince Montana's Salsoul Orchestra, with whom they also recorded. Baker-Harris-Young's own self-titled Salsoul album was released in fall 1979, later becoming a dance classic. Most of the B-H-Y tracks are available on numerous Salsoul compilations and reissues on their imprint and licensed through Capitol/Right Stuff and U.K. label Charly Records. When Salsoul ceased record business operations to focus a home video division, the trio continued to do session dates and Young continued touring with the Trammps. During the '80s, the trio began to fade. Norman Harris died in 1987. "My Forever Love" (number two R&B, fall 1987) from Levert's 1987 Atlantic LP The Big Throwdown was one of the last completed tracks by the multi-talented guitarist/songwriter/arranger/producer. Bassist Ron Baker passed away in 1990. Without his friends, Young began to scale back, only drumming on sessions he felt were worthwhile. Still active in the business today, Young tours all over the world with the Trammps, whose "Disco Inferno" is still hot. The track has been featured on various movie and TV soundtracks and in ad campaigns. The group, which now includes "Hooked for Life" co-writer Bunny Sigler, has done TV appearances on Oprah, The Ricki Lake Show, VH-1's Where Are They Now, and the Mike Douglas Show. Young accompanied Jocelyn Brown on her remake of the Ashford and Simpson song "Aint No Mountain High Enough," originally a 1967 hit for Marvin Gaye and Tammi Terrell. Brown sang lead on a 1981 disco-oriented remake for Salsoul Records act Inner Life.
Ed Hogan, All Music Guide (allmusic.com)