Buddy Greco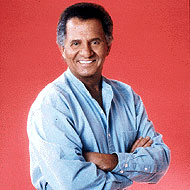 Inducted: 1993
Buddy Greco's peers call him a "singer's singer" and a "musician's musician." His fans enjoyed his talents on more than 60 records, 100 singles and countless concert performances.
The son of a music critic who had his own radio show on station WPEN, Buddy himself appeared on WPEN at the age of five, initially making his mark as a singer and actor. Later on, like his two brothers, he studied to become a pianist, practicing and playing at the Philadelphia Settlement House. Greco formed his first trio, the Three Shades of Rhythm, (Charlie Chasen on guitar, Don Sgro on bass) at age 15. In 1946 the trio (now Buddy Greco with the Sharps- Francy Beecher on guitar, Don Sgro on bass) had a million seller hit "Ooh, Look-A-There Ain't She Pretty."
Greco got an important break at Philadelphia's Club 13. There, bandleader Benny Goodman heard Greco play and offered him a job as a pianist, singer and arranger with the Goodman band. Greco's vocals were heard on many Goodman records, including as "It Isn't Fair," "Don't Worry 'Bout Me," "The Land of Oo-Bla-Dee" and "Brother Bill."
Greco toured with Goodman for four years and then embarked on a highly successful solo career, recording and performing all styles of music from jazz to country to pop. He had a regular spot on the Broadway Open House television show and had a hit single in "I Ran All the Way Home" on Coral Records. He put out the bestselling album Buddy Greco at Mister Kelly's, a superb document of his appearances at the Chicago club in 1955. Greco's biggest hit was Richard Rodgers and Lorenz Hart's "The Lady Is a Tramp," cut for Epic Records in 1960, which sold over a million copies.
In the 60s, Greco appeared with the Beatles in a special command performance for Her Majesty, Queen Elizabeth II. He has appeared in stage, screen, and television productions throughout the world. His smooth vocal stylings and exceptional talents as a jazz pianist make Buddy Greco, to this day, one of the music industry's most prized and versatile talents.