Grover Washington, Jr.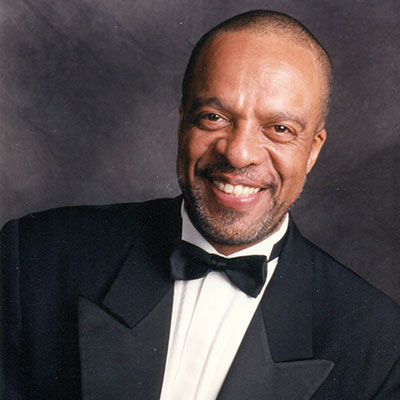 Inducted: 1992
One of the most popular saxophonists of all time (even his off records had impressive sales), Grover Washington, Jr. was long the pacesetter in his field. His roots were in R&B and soul-jazz organ combos, but he also fared very well on the infrequent occasions when he played straight-ahead jazz. A highly influential player, Washington was sometimes blamed for the faults of his followers; Kenny G. largely based his soprano sound on Grover's tone. However, most of the time (except when relying on long hit medleys), Washington pushed himself with the spontaneity and chance taking of a masterful jazz musician.
Grover Washington, Jr., whose father also played saxophone, started playing music when he was ten and within two years was working in clubs. He picked up experience touring with the Four Clefs from 1959-1963 and freelancing during the next two years, before spending a couple years in the Army. He moved to Philadelphia in 1967, becoming closely identified with the city from then on, and worked with several organists, including Charles Earland and Johnny Hammond Smith, recording as a sideman for the Prestige label. His biggest break occurred in 1971, when Hank Crawford could not make it to a recording date; Washington was picked as his replacement, and the result was Inner City Blues, a big seller. From then on he became a major name, particularly after recording 1975's Mister Magic and 1980's Winelight; the latter included the Bill Withers hit "Just the Two of Us."
Although some of his recordings since then found him coasting a bit, Washington usually stretched himself in concert, being almost overqualified for the R&B-ish music that he performed. He developed his own personal voices on soprano, tenor, alto, and even his infrequently-used baritone. Grover Washington Jr. recorded as a leader for Kudu, Motown, Elektra, and Columbia and made notable guest appearances on dozens of records ranging from pop to straightforward jazz. He died of a sudden heart attack on December 17, 1999 while taping an appearance on CBS television's The Saturday Early Show; Washington was 56. The posthumous Aria was issued early the following year.
Scott Yanow, All Music Guide (allmusic.com)