James Darren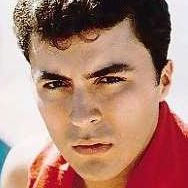 Inducted: 1997
James "Jimmy" Darren, a native of Philadelphia, is a familiar face to audiences throughout the world, from the concert stage to motion pictures and television.
Darren's background as a singer and drama student, along with a chance introduction to legendary producer Joyce Selznick, led to Darren's signing a seven-year contract with Columbia Pictures. He made 19 films with Columbia, including the classic all-American Gidget, starring Sandra Dee and Cliff Robertson. Cast as the surfer "Moondoggie," Darren's singing career hit new heights as he sang two songs: the title tune and "There's No Such Thing as the Next Best Thing to Love."
In the 1960s, his hits included "Goodbye Cruel World," which hit number one and received a GRAMMY nomination, as well as "Angel Face," "Conscience," and "Her Royal Majesty" – each one making the Billboard's Top Ten. With an established movie acting career, Darren went on television, starring in the ABC series "The Time Tunnel."
Darren continued his television career in the 1980s, starring in "T.J. Hooker" with William Shatner and Heather Locklear. The show's four-year run opened up a new world to Darren and led to his passion for directing. He has become one of television's most successful directors with shows like "Hunter," "The A-Team," "Beverly Hills 90210" and "Melrose Place." He appeared as singer Vic Fontaine in the Star Trek: Deep Space Nine TV show. Darren continues to perform and record, and released Because of You (Concord Jazz) in 2001.