Jerry Blavat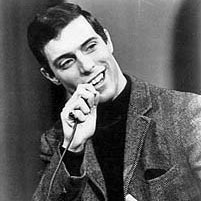 Inducted: 1993
Philadelphia radio listeners know him as "The Geator with the Heater" and "The Boss with the Hot Sauce." His mile-a-minute patter still reverberates in the countless dance halls and the radio and TV air waves where he's played the hits for "Yon Teens" everywhere.
Jerry Blavat, a South Philadelphia native, began his show biz career as a dancer on the original Bandstand. At age 16, he became the road manager for Danny and the Juniors. Then, in 1959, Blavat embarked on a career in radio, at WCAM in Camden. Over the years, he's complemented his illustrious radio career with numerous TV projects, including The Discophonic Scene in 1965, which featured live musical performances by some of the biggest stars of the day.
That success led to numerous network television appearances including The Mod Squad (with lifelong friend Sammy Davis, Jr.), The Monkees (where, playing himself, he fell for Davy Jones who was dressed as a girl in order to qualify the band for a mixed-group talent contest), The Tonight Show and The Joey Bishop Show. He's also been seen in several movies such as "Desperately Seeking Susan", "Baby It's You" and "Cookie."
Blavat continues to spin gold and wax nostalgic with shows on several Philadelphia area radio stations and at many club appearances.