Joe Niagara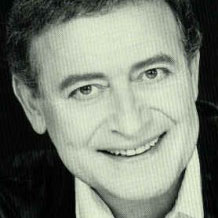 Inducted: 1993
As one of Philadelphia's best-loved radio personalities, South Philadelphia native Joe Niagara has been a driving force in the Philadelphia media since 1947.
Perhaps best known for his days as The Rockin' Bird at WIBG (99 AM), this former "WIBBAGE Good Guy" was among the chosen few who welcomed the Beatles to America at JFK Airport in 1964. He also broke many an artist during his rock n' roll heyday.
Niagara was on the at America's top-rated, major market MOR/Big Band radio station, WPEN (950AM), from 1977 to his retirement from the airwaves in 1999. He is in the Guinness Book of World Records 1980, for playing the most (over 500) consecutive different versions of "Stardust."
Joe Niagara's warmth, energy and good-natured sense of humor kept old friends happy and made new friends welcome on the medium that was his home for six decades of broadcasting.