Joseph Tarsia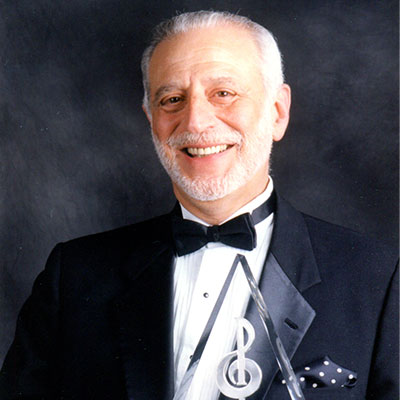 Inducted: 1995
Joe Tarsia started his recording career in 1958 when he worked nights building and maintaining local recording studios. In 1961 Tarsia left the security of Philco's Research Department to take a full time job with Cameo Parkway Records. Seizing the opportunity to work with artists like Bobby Rydell, Chubby Checker, the Dovells and the Orlons, he quickly ascended to the position of Cameo's Chief Engineer.
In 1968 Tarsia moved out on his own and established Sigma Sound Studios.
It wasn't long before Sigma became the home of burgeoning producers Kenny Gamble, Leon Huff, and Thom Bell, giving birth to what became known as the Sounds of Philadelphia.
Success bred success, as Sigma won Gold and Platinum awards for recordings by Jerry Butler, the Intruders, Harold Melvin the Blue Notes, the O'Jays, Teddy Prendergrass, the Stylistics, the Delfonics, Lou Rawls and the Jacksons. Artists and producers from all over streamed to Tarsia's studio to capture some of the Sigma magic. Among the many were Stevie Wonder, B.B. King, Grace Jones, Gladys Knight and the Pips, David Bowie, Robert Palmer, and the Four Tops.
In 1976 Tarsia went to the Big Apple, opening three studios in the core of Manhattan's music district. Sigma New York was an instant hit, attracting the likes of Whitney Houston, Madonna, Steely Dan, The Village People, Talking Heads, Paul Simon, Ashford and Simpson, and Billy Joel.
Tarsia has won many industry awards for his engineering accomplishments, including over 150 Gold and Platinum records. His Philadelphia studio was sighted as a national rock and roll landmark in A.M. Nolan's "Rock and Roll Road Trip" and Dave Walker's "American Rock and Roll Tour." Sigma was also prominently featured in the 2003 book Temples of Sound by Jim Cogan and William Clark.
Tarsia has served on the Board of the Variety Club and the Institution of Audio Research. He is a founder and Chairman Emeritus of the Society of Professional Audio Recording Services (SPARS); past Chairman of the Philadelphia Music Alliance; and past National Trustee of the National Academy of Recording Arts and Sciences.