Kitty Kallen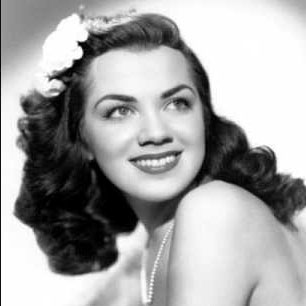 Inducted: 1992
Kitty Kallen's career began when she was still a child, as a regular on the "Horn and Hardart Children's Hour". She had her own show on WCAU radio at 12, and by the age of 15, she was on tour with bandleader Jack Teagarden. When Helen O'Connell left the Jimmy Dorsey band, Kitty stepped in, and when still a teenager, recorded one of his biggest hits, "Besame Mucho."
From Dorsey's band, she went on to sing with Harry James, recording hits that constantly made the top ten. Her fame grew with appearances on the Danny Kaye, David Rose, and Alec Templeton radio shows, with Dean Martin and Jerry Lewis on the "Colgate Comedy Hour," with the Artie Shaw band, in nightclubs, on Broadway and in film, and she achieved international acclaim with her success at the London Palladium.
At the height of her career, however, Kallen lost her voice, and made one of the most amazing comebacks in music history with a new string of hits that re-established her once and for all as a solo star.
In 1954, her smash recording, "Little Things Mean A Lot," was voted the most popular record, and Kitty herself was voted the most popular girl singer in the USA by Billboard and Variety polls. Hits such as "In The Chapel in the Moonlight," "I Want You All To Myself," and "If I Give My Heart To You" followed, and in 1962, she hit again with "My Coloring Book". Kitty Kallen has achieved brilliant success as one of American music's most popular performers, and that success continues with the album of her greatest hits released in 2003, called Our Lady Kitty Kallen.