Molly Picon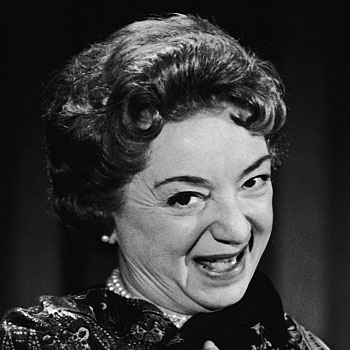 Inducted: 1993
This multi-talented, international performer enjoyed a long, full career on stage, screen, radio and verse. Molly Picon grew up in Philadelphia, where she performed with vaudeville acts and repertory companies. After marrying writer/producer Jacob Kalich, she starred in more than 40 musicals, including Shmendrick, The Little Devil and Hello Molly.
Her many talents, which included acrobatics and tap dance, kept her on Broadway and the world stages through most of her career. In 1970, she entertained a whole new generation as Yenta the Matchmaker in the popular motion picture Fiddler on the Roof.
Molly Picon's colorful career is well-documented in her two memoirs, So Laugh a Little (1962) and Molly! (1980).