Stan Lee Broza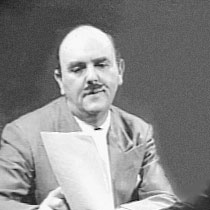 Inducted: 1990
A broadcast pioneer responsible for breaking several major stars, Stan lived his entire life in Philadelphia. He discovered radio while visiting a friend at WHN, New York. His determination to enter the business led him to a small Philadelphia station. Asking if he could sell time, that afternoon he sold their first (and only) program. He sold William Paley a sponsorship for his father's cigar company. It was Paley's first involvement with radio.
Eventually, Broza and Paley took over and WCAU was born. Stan Lee Broza led the way by implementing new ideas in broadcasting, which included a series of live broadcasts from the Curtis Institute, giving Leopold Stokowski and the Philadelphia Orchestra unprecedented exposure. With Jan Savitt and his Famous Tophatters as his studio orchestra, Stan featured his discovery BonBon.
In 1928, he developed and hosted the first kiddie radio show. "The Horn and Hardart Children's Hour" became a Philadelphia tradition, and the longest running radio and TV show on WCAU. Directed by his wife Ester, it introduced Rosemary Clooney, Eddie Fisher, dancing greats The Nicholas Brothers, jazz star Buddy De Franco, Metropolitan Opera star baritone Frank Guarrera and teen idol Frankie Avalon.
Throughout his life, Stan Lee Broza always sought to help young people grow as both performers and human beings. Through his innovative ideas, he gave America one of its great radio stations.