The Soul Survivors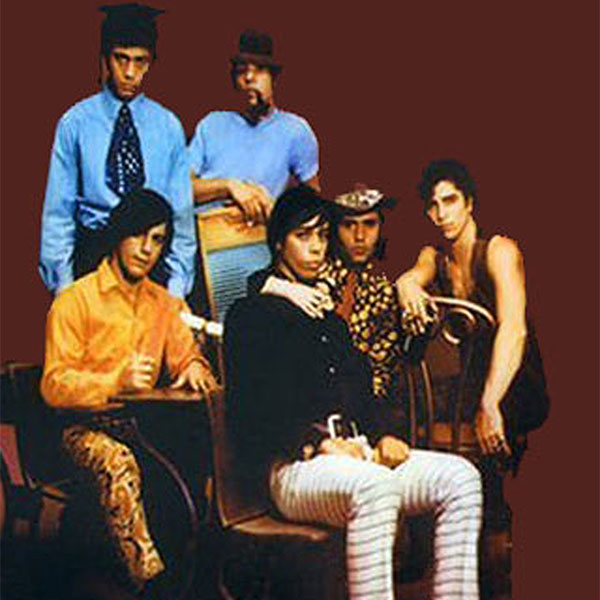 Inducted: 2017
The Soul Survivors' only giant hit, "Expressway to Your Heart," was one of the first notable productions by Philadelphia wizards Kenny Gamble and Leon Huff in 1967. Although they were white, the Soul Survivors adopted a convincing R&B sound for their early singles on Crimson. Gamble and Huff loaded "Expressway to Your Heart" with honking horns and other automotive sound effects, but the record's principal strength lay in its soulful vocals and pounding beat. After a less successful follow-up, "Explosion in Your Soul," the band faded but returned for one more hit in 1974.
– Bill Dahl, All Music Guide
* * * *
The Soul Survivors, originally from New York City, grew up listening to the R&B vocal groups of the 1950s. Brothers Charlie and Richie Ingui developed their vocal styles singing with street corner groups, eventually joining with friend Kenny Jeremiah to form the Soul Survivors.
While playing in Atlantic City they began to draw crowds, mostly from Philadelphia and South Jersey and, naturally, decided Philly would be the next stop. Enjoying great success there, they attracted the attention of writer producers Kenny Gamble and Leon Huff. Into the studio they went emerging with "Expressway to Your Heart" written and produced by Gamble and Huff. The record climbed to #3 on Billboard's R&B chart and #4 on its Top 100. It became that duo's first "crossover" hit and would help to introduce the soon to be popular "TSOP", "The Sound of Philadelphia".
Following the huge hit, the group toured extensively and enjoyed appearing on the same bill with such diversified acts as Jackie Wilson, The Miracles and Sam and Dave as well as Janis Joplin, the Beach Boys and Sly and the Family Stone among many others.
In addition to "Expressway," there would be three other chart appearances, "Explosion In My Soul", "Mission Impossible (Impossible Mission)," and "City of Brotherly Love".
Currently, in addition to their own touring, they are part of David Uosikkinen's "In the Pocket" project, an all-star show consisting of musicians who have contributed to the musical history of Philadelphia. Next year, 2017, they will celebrate fifty years performing together delivering high energy performances featuring "The Sound of Philadelphia".