The Stylistics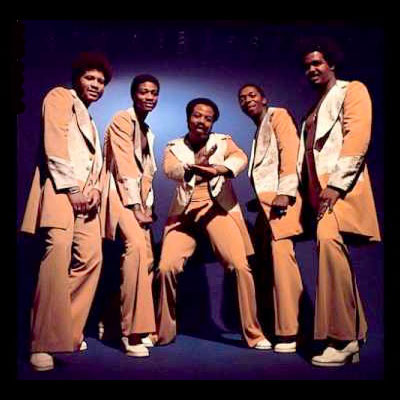 Inducted: 1994
After the Spinners and the O'Jays, the Stylistics were the leading Philly soul group produced by Thom Bell. During the early '70s, the band had 12 straight Top Ten hits, including "You Are Everything," "Betcha by Golly, Wow," "I'm Stone in Love With You," "Break Up to Make Up," and "You Make Me Feel Brand New." Of all their peers, the Stylistics were one of the smoothest and sweetest soul groups of their era. All of their hits were ballads, graced by the soaring falsetto of Russell Thompkins Jr. and the lush yet graceful productions of Bell, which helped make the Stylistics one of the most successful soul groups of the first half of the '70s.
The Stylistics formed in 1968, when members of the Philadelphia soul groups the Monarchs and the Percussions joined forces after their respective band dissolved. Thompkins, James Smith, and Airrion Love hailed from the Monarchs; James Dunn and Herbie Murrell were from the Percussions. In 1970, the group recorded "You're a Big Girl Now," a song their road manager Marty Bryant co-wrote with Robert Douglas, a member of their backing band Slim and the Boys, and the single became a regional hit for Sebring Records. The larger Avco Records soon signed the Stylistics, and single eventually climbed to number seven in early 1971.
Once they were on Avco, the Stylistics began working with producer/songwriter Thom Bell, who had previously worked with the Delfonics. The Stylistics became Bell's pet project and with lyricist Linda Creed, he crafted a series of hit singles that relied as much on the intricately arranged and lush production as they did on Thompkins' falsetto. Every single that Bell produced for the Stylistics was a Top Ten R&B hit, and several – "You Are Everything," "Betcha by Golly, Wow," "I'm Stone in Love With You," "Break Up to Make Up," and "You Make Me Feel Brand New" – were also Top Ten pop hits.
Following "You Make Me Feel Brand New" in the spring of 1974, the Stylistics broke away from Bell and began working with Van McCoy, who helped move the group towards a softer, easy listening style. In 1976, they left Avco and signed with H&L. The group's American record sales declined, yet they remained popular in Europe, particularly in Great Britain, where "Sing Baby Sing" (1975), "Na Na Is the Saddest Word" (1975), "Can't Give You Anything" (1975), and "Can't Help Falling in Love" (1976) were all Top Five hits. The Stylistics continued to tour and record throughout the latter half of the '70s. In 1980, Dunn left the group because of poor health, and he was followed later that year by Smith. The remaining Stylistics continued recording and performing as a trio on oldies shows into the '90s, and The Best of the Stylistics went Double Platinum in 1999.
Stephen Thomas Erlewine, All Music Guide (allmusic.com)